Leah's WORKSHOPS and PRESENTATIONS:  Inspiration for appropriating what you know – –        in 5D.

     

Talks, Book Signings 
DESCRIPTIONS

Soul Shade Experientials
An interactive mini retreat for those who choose to be awake, aware, alive Human beings as Our species goes through the Great Transition, to the next place on the evolutionary spiral.
CONNECT WITH YOUR SOUL.
This experiential is a powerful activation into 5th dimensional responsibility and sense of galactic mission.
---
ChAMber of Consciousness Experientials

will assist in:
Showing up as an assemblage point of Self-governed planetary community,
Balancing physically and emotionally, loving yourSelf free, in a 5D gathering, Manifesting and weaving your personal desires within 5D reality, Transforming planetary situations, surfing personal situations, and shifting collective consciousness,
Preparing for lighter density planetary reality, developing new abilities, aligning with y[Our] Soul, Establishing the ground floor of the New Paradigm.
---
   Becoming Recognizable in 5D:
A group interactive (all personality types) workshop to create the New Paradigm –
To Recognize is:  To know and remember (someone or something) because of previous knowledge or experience. To accept or be aware that (something) is true or exists.
To Be Recognizable is:  To have the quality that causes an "other" to know and remember their authentic Self.
---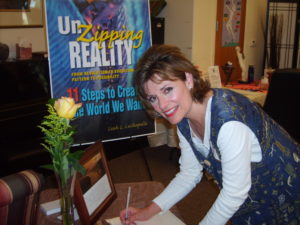 Contact Leah: